Laura J. Copland, MA, LCMHC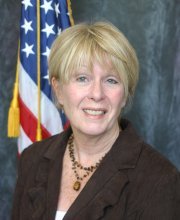 Senior Military Behavioral Health Clinical Counselor
Laura J. Copland, MA, LCMHC
Laura Copland, MA, LCMHC is a Senior Military Behavioral Health Clinician and a National Cognitive Processing Therapy Trainer at the Center for Deployment Psychology at Uniformed Services University of the Health Sciences in Bethesda, MD. She received her Master of Arts degree in Counseling Psychology from Antioch University New England in 1989.
Prior to joining the CDP staff, Ms. Copland directed, designed, and implemented state programs to assist active duty Service members, Veterans and their families during and post-deployments, including Maryland National Guard Outreach and Maryland's Commitment to Veterans. She has trained both military and civilian professionals on working effectively with military behavioral health issues. Ms. Copland has more than 25 years of direct clinical experience working with military Veterans and other survivors of trauma and acute and post-traumatic stress issues. Additionally, Ms. Copland was a Senior Adjunct Professor for five years in the Antioch University graduate psychology department.
Ms. Copland was awarded the Meritorious Civilian Service Medal by the Maryland Army National Guard for her work in designing and implementing the Reintegration/Yellow Ribbon Program for all returning Maryland Service members and their families.
Recently Ms. Copland has been researching and developing presentations on the concept of Moral Injury and the Art of Socratic Dialogue.