Ruth Forster, M.Sc.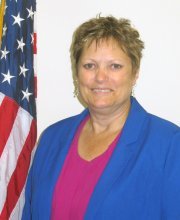 Ruth Forster, M.Sc.
Ruth Forster is a curriculum developer with the Center for Deployment Psychology at the Uniformed Services University of the Health Sciences in Bethesda, Maryland. Ms. Forster has received two Master of Science degrees from Capella University, instructional design and educational psychology.
Prior to joining CDP, Ms. Forster was an instructional designer at Central Texas College in Killeen, TX, a community college with a high enrollment of active duty Service members, Veterans and their families. She is currently an adjunct professor with the college.
As a military spouse, Ms. Forster has firsthand knowledge of the drive and determination necessary to care for a family, while working and continuing one's education. She has found that students at all levels rely on support, not only from friends and family, but also from the professional system of which they are a part.