Topics in Military & Deployment Psychology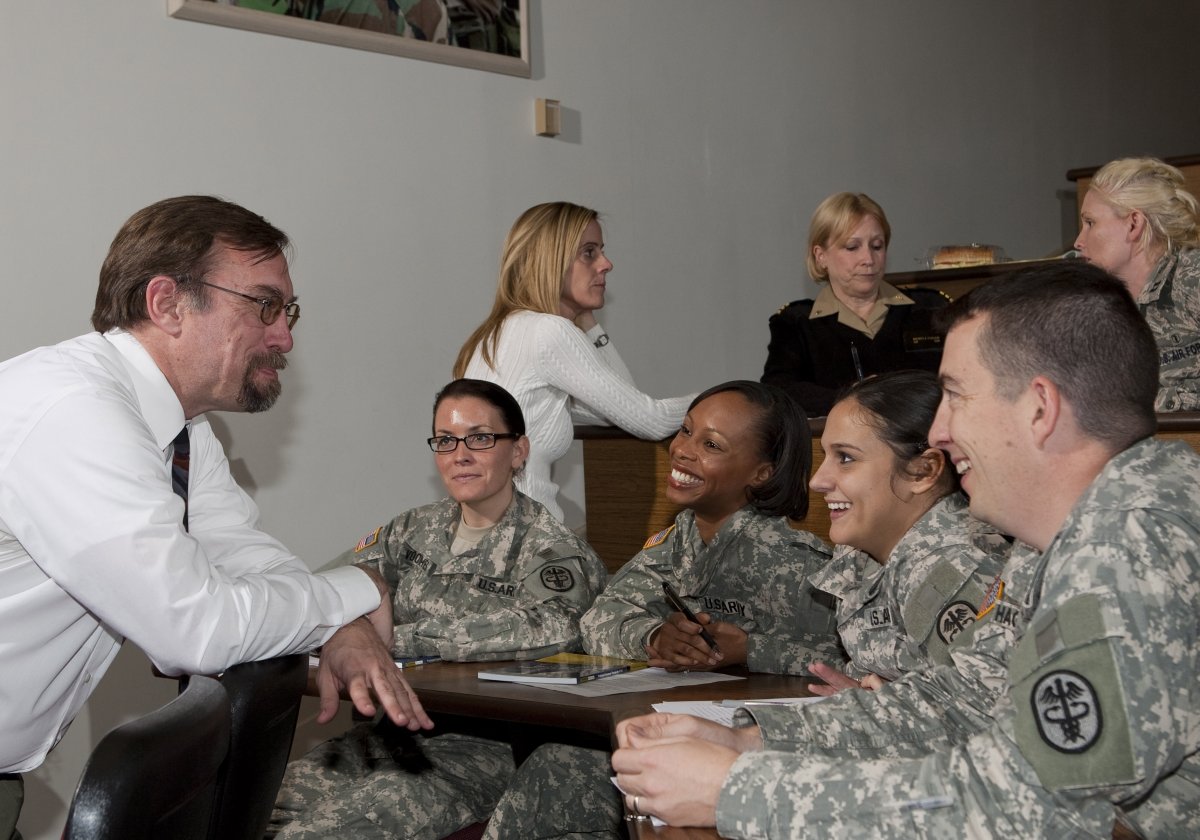 Overview:
-
"Topics in Military & Deployment Psychology"
provides in-depth training on deployment spectrum
issues facing our Service members, their families,
and military behavioral health providers. This course,
which is offered four to five times a year, is taught not
only by CDP staff, but also by distinguished guest
speakers with expertise in military behavioral health
and deployment psychology.
Eligible Audience:
-
This course is primarily geared toward uniformed behavioral health providers from all branches of the military.
Attendees have included military psychologists, psychiatrists, social workers, physician assistants, chaplains,
and clinical nurse practitioners. While some of the attendees are established uniformed providers,
many are currently in their internship or residency year and represent the newest generation of tri-service
junior officers in the DoD.
-