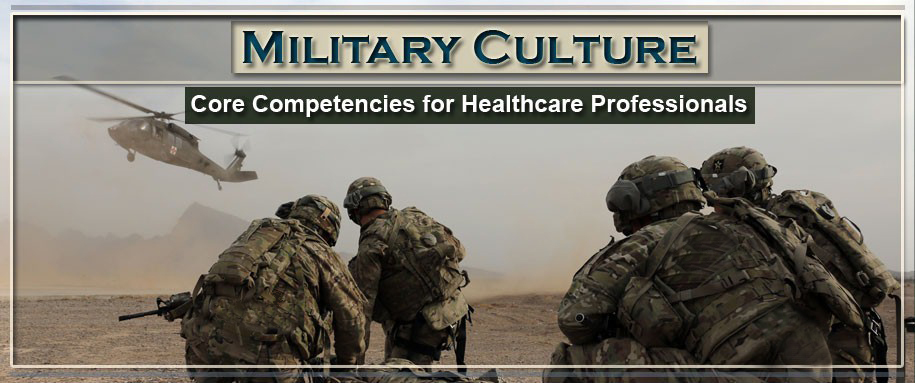 The four modules of the Military Culture: Core Competencies for Healthcare Professionals course are listed below. You will find summaries of each module and a button to take each course. Each module has an estimated time for completion of two hours. Click the button and you will be taken to the TRAIN learning portal. Users new to the TRAIN system will be prompted to create an account before taking the modules, while users with existing TRAIN accounts will be prompted to log into their account.
Please note, TRAIN accounts are separate and distinct from accounts on DeploymentPsych.org. When users wish to continue their progress in the Military Culture modules will need to log into the TRAIN system to resume, not DeploymentPsych.org.
For more information about TRAIN, click here, and for more on creating an account via TRAIN, click here.
---