"Knowledge without practice is useless. Practice without knowledge is dangerous." -Confucius
The focus of the conference this inaugural year is innovative approaches to access, training, and implementation support in evidence-based psychotherapies (EBPs). Our presenters will showcase novel enhancements to professional EBP training intended to increase learner retention of information, and facilitate ease of use and fidelity to treatment protocols. New methods of conducting training workshops will be reviewed as well as modern post-workshop support to include consultation and resources. Come join us as we discuss opportunities to optimize the use of these interventions from the micro-level of developing a useful form to the macro-level of creating an open system of professional resource sharing, and everything in between.

The conference date is 22 April 2021 and will include a keynote address by Dr. Robyn Walser, followed by a series of presentations by some of our nation's training experts. We will conclude the conference with a panel featuring all of the presenters who will discuss future directions and opportunities for innovation.
CDP is also offering supplemental pre-conference two-day EBP workshops to include ACT, CBT-I, and PE with priority registration and a discounted rate for conference attendees.
Don't miss out on the conversation! Reserve your virtual seat now!
Schedule at a Glance: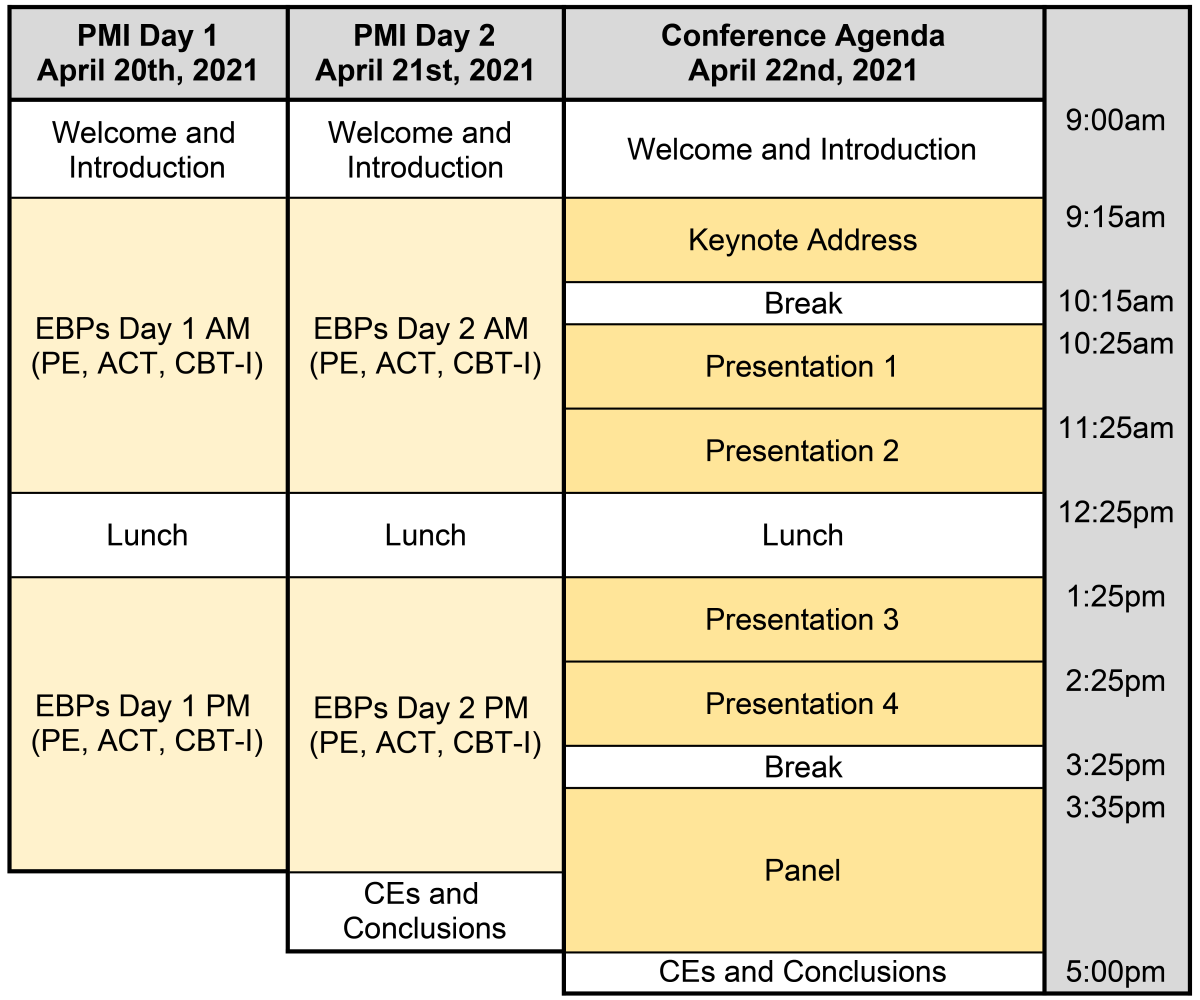 If you have any questions, please contact Mr. Jeremy Karp at jeremy.karp.ctr@usuhs.edu. We also invite you to join the CDP's Monthly Email Digest via this form.