Jeffrey Mann, Psy.D.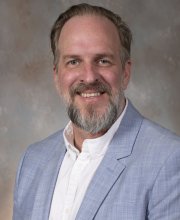 Military Behavioral Health Psychologist
Jeffrey Mann, Psy.D.
Jeffrey Mann, Psy.D., is a Military Behavioral Health Psychologist at the Center for Deployment Psychology (CDP) with the Uniformed Services University of the Health Sciences. Dr. Mann provides support Navy mental health training programs and is a Veteran of the United States Air Force (USAF) where he served as a psychologist from 2009 to 2013. In 2013, he deployed to Southwest Asia in support of Operation Enduring Freedom.
Dr. Mann received his bachelor's degree in computer science from DePauw University and his master's and doctorate degrees in clinical psychology from the Adler School of Professional Psychology, Chicago, with a specialization in primary care psychology. He is a 2010 graduate of the Wilford Hall USAF Medical Center Psychology Residency Program.
Dr. Mann's clinical work has focused on the assessment and treatment of trauma-related mental health conditions, anxiety disorders, insomnia and the use of Telebehavioral Health.