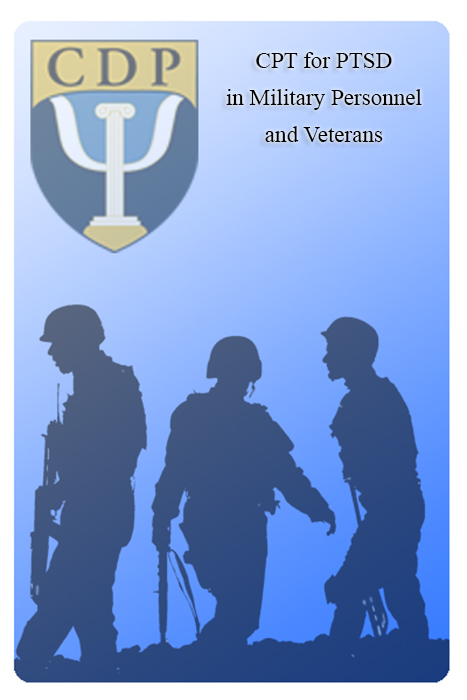 Description: This interactive online training course provides an overview of CPT, an evidence-based cognitive-behavioral treatment for PTSD described in the guide, Cognitive Processing Therapy, Veteran/Military Version – Therapist's Manual by Resick et al., 2008. While this course teaches the basic principles and strategies underlying CPT, it should not be considered a substitute for the in-person 2-day CPT training module.
Duration: 75 minutes
Click here for the course outline

Taking this course for CE Credits
has a small associated fee.
Learning Objectives:
1. To describe the psychological theories behind CPT.
2. To summarize the empirical evidence for CPT's effectiveness.
3. To give an overview of the CPT protocol.