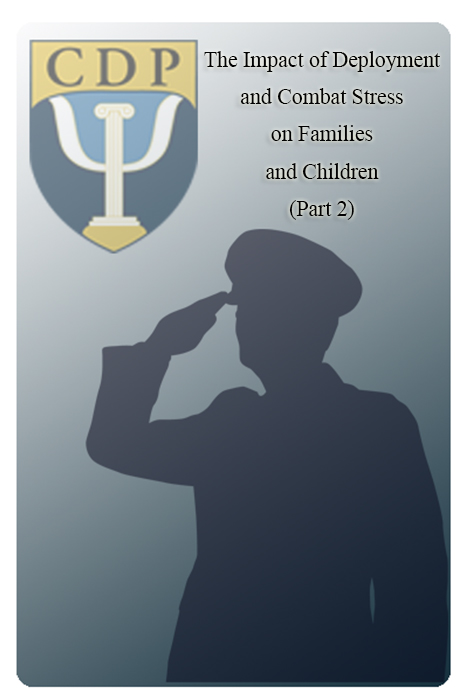 Description: The goal of this interactive online training is to provide some general information regarding resilience in families, specifically how to increase resiliency in couples and children negotiating the challenge of deployment. Click here for Part 1.
Duration: 105 minutes
Click here for the course outline
 

Taking this course for CE Credits
has a small associated fee.
 
Learning Objectives
1. To describe the concept of resiliency in families.
2. To summarize general strategies that promote resiliency in couples and children.
3. To discuss specific skills to promote healthy adjustment for families throughout the deployment cycle.
Notes:
The Impact of Deployment and Combat Stress on Families and Children, Part 1 is recommended as a prerequisite.