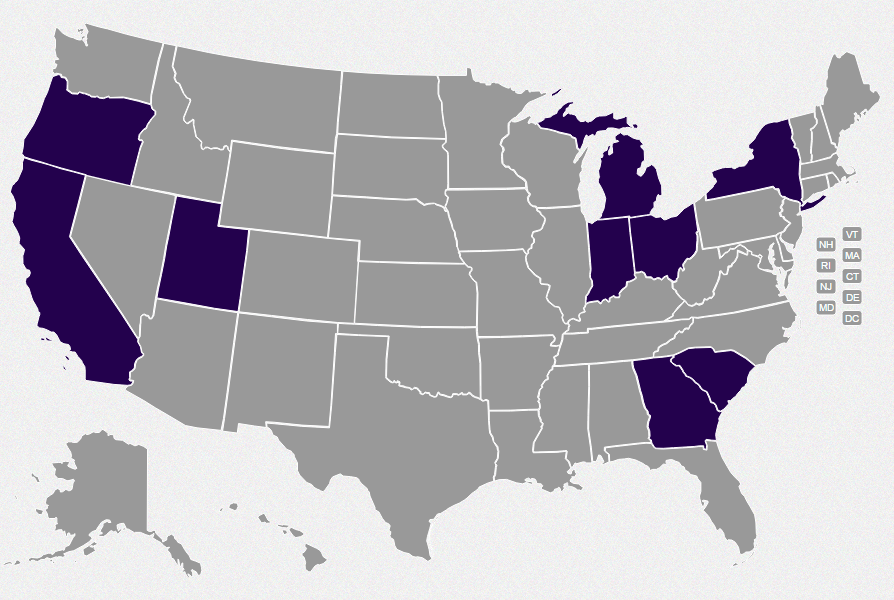 Which States Have Star Behavioral Health Providers (SBHP)?
Currently SBHP is offering trainings for behavioral health providers in Indiana, Michigan, Ohio, Utah, and Oregon with more states to be added in the future. Georgia, South Carolina, and California, although not still actively involved in SBHP, do still have providers on the the registry.
If you want to learn more about this program and eligibility requirements or to register for training please go to www.starproviders.org.
If Star Behavioral Health Providers (SBHP) Isn't Offered In My State, How Do I Make This Available For Our Providers?
If you are interested in starting SBHP in your state, please visit www.starproviders.org or call the Military Family Research Institute (MFRI) at Purdue at (765) 496-3403 and ask for an SBHP representative. To learn more, email: admin@starproviders.org.
If You Are A Service Member Or Family Member, How Do You Find A Provider On The Star Behavioral Health Provider (SBHP) Registry?
If you are looking for a Star Behavioral Health Provider in a participating SBHP state simply go to www.starproviders.org and follow the links for the SBHP registry.
Enter your zip code/city information and search for a behavioral health provider with whom you wish to work.
SBHP Training Tiers << ​Previous                       |                       Next >> www.StarProviders.Org