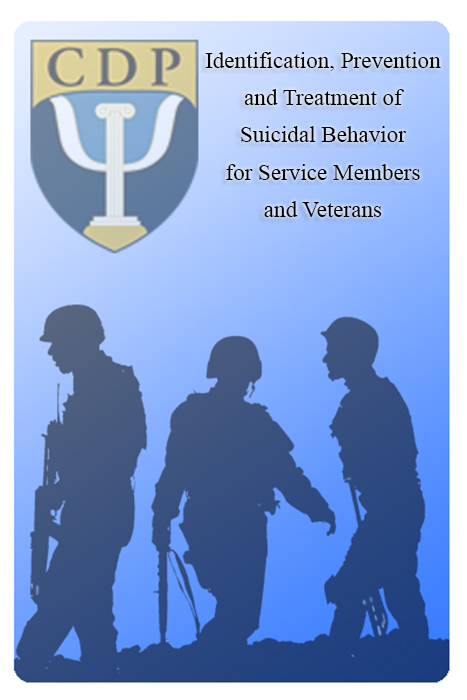 Description: In the United States, someone attempts suicide every 38 seconds and an average of 1 person every 15.8 minutes completes suicide. With data to suggest that only a third of military veterans are enrolled in the VA system, the need for culturally competent community providers trained in evidence-based practices for the assessment and treatment of suicidal behavior has never been greater. Based on content from the Center for Deployment Psychology, this training will provide you with information regarding the health significance of suicide with a focus on military and veteran populations. Rates of suicide in military and civilian populations are provided and military-specific risk and protective factors are discussed. A summary of empirically derived demographic and clinical variables that can be used in making evidence-based determinations about a person's risk of suicide will be reviewed, in addition to components of empirically-based treatment protocols that specifically address suicidal behaviors. Finally, the challenges mental health providers face when working with suicidal clients are reviewed with recommendations for provider-centric interventions to increase positive outcomes and better manage risk in practice.
A blend of experiential exercises, didactic information, and case examples will be used to give you the tools you need to more competently assess and address suicidality in military and veteran populations. This course is intended for any mental health provider working with military or veteran populations. 
Learning Objectives:
1. Identify risk and protective factors for suicide that are either specific to or more prevalent for the military than in the civilian population.
2. Discuss how the theories of suicide behavior apply specifically to the military population.
3. Demonstrate how evidence-based strategies can be used to more effectively assess risk and manage suicidal behavior in a clinical setting.