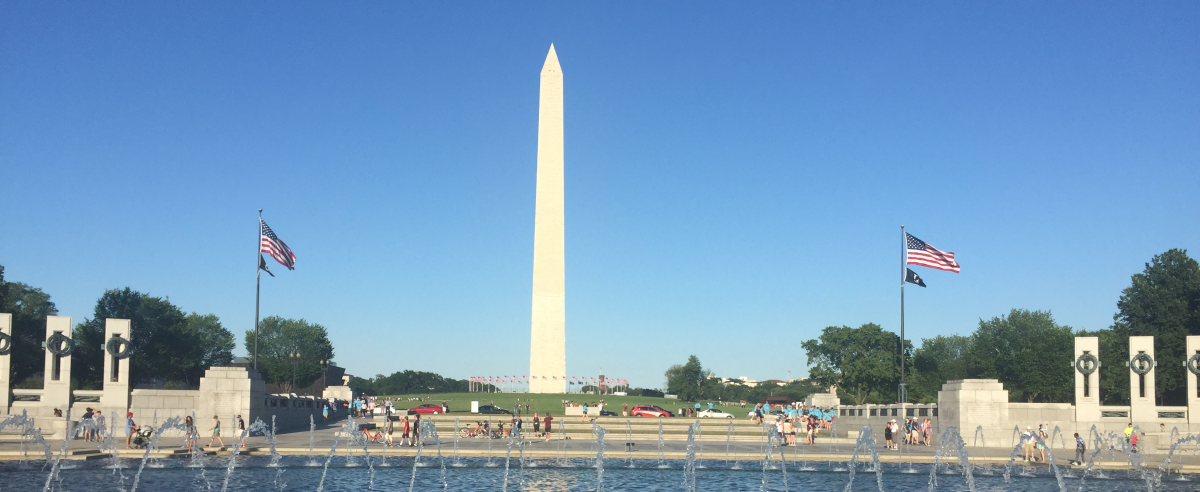 Course Overview
Hosted at the Uniformed Services University of the Health Sciences (USU), The Center for Deployment Psychology Summer Institute: Preparing for a Psychology Career in the Military (CDPSI) is a five-day course for 2nd, 3rd and 4th year doctoral students in clinical or counseling psychology that also includes a two-hour online military culture prerequisite. The curriculum is aimed at students who anticipate or are seriously considering applying for a military internship. Military internships refer to the 10 training programs located throughout the U.S. Army, Navy, and Air Force housed on military bases.
The CDPSI was established in 2015 to raise doctoral students' awareness of what it would be like to serve as a psychologist in the Armed Forces and to increase their competitiveness for a military internship. The course offers a unique opportunity to explore in depth this career choice prior to applying for an internship. This intensive program will strengthen trainees' backgrounds in military behavioral health as they gain first-hand knowledge of military culture, the work of psychologists serving in uniform, and evidence-based strategies to treat active duty Service members.
Through didactics, experiential exercises, and panel and group discussions led by CDP faculty and experts in the field, participants will gain first-hand knowledge about:
Types of clinical and assessment opportunities for military psychologists

Deployment cycle stress, family challenges, and clinical problems experienced by military members

Ethical dilemmas faced by providers working with military patients

Cognitive behavioral treatments used at military clinics including a full day concentrated on assessment and crisis intervention for suicide
Who Qualifies for the CDPSI
Students qualify for the CDPSI if they are currently in their 2nd, 3rd or 4th year of their graduate program and are seriously considering submitting an application for a military internship in the fall of 2021. In other words, the course is appropriate for those planning to start their internship in the fall of 2022 or later. Students should not apply if they anticipate beginning their internship in the fall of 2021.
Note: Military internships require that individuals are able and willing to join the U.S. military and become an officer. Typically, they are required to serve three more years in the military after completing their internship. Military internships differ from VA internships or other Veterans-affiliated internships, which do not require serving in the military. Students on a military internship usually treat individuals on active duty or in the Reserve or National Guard who have been activated, while rarely treating Veterans or retirees. The Summer Institute is geared for students interested in becoming an intern/psychologist for the Armed Forces (Department of Defense), not for the VA.
Why Military Psychologists Are Needed
Approximately three million U.S. Service members have been deployed in support of the wars in Iraq and Afghanistan. Additionally, they are assisting with other combat and non-combat missions spanning the U.S. and other nations. Although most transition well after engaging in such military operations, a significant minority experience behavioral health problems, such as posttraumatic stress disorder (PTSD), depression, traumatic brain injury (TBI), sleep problems, chronic pain, or substance abuse. As a result, well-trained psychologists are needed to provide care in the Armed Forces. However, some doctoral students interested in this specialization don't feel adequately prepared to succeed as an intern at a military treatment facility on an active duty military bases (we are not referring to VA hospitals). Others may not be aware of the unique opportunities afforded by a career in military behavioral health, including being deployed with military operations, service in overseas locations, and non-traditional behavioral health roles. The CDPSI will fill these gaps by preparing students for military internships and learning what it means to become a military psychologist.
Course Content
The first phase of the course includes completing an overview of military culture and self-assessment online. When students arrive in Bethesda, Maryland for the course, they will initially learn about the roles and activities unique to military psychologists and key assessments used in military clinics. This includes a four-hour module on how to assess for PTSD in military patients. The course then highlights problems related to sleep and traumatic brain injury (TBI) experienced by military members. Later, students will hear from a panel of internship training directors from military treatment facilities.
The second phase of the course explores situations that may expose military psychologists to unique ethical challenges. Trainees will also have the chance to interact with psychologists from different branches of the military representing diverse career paths post-internship. The course concludes with a day-long skills-based training in assessment and crisis intervention for suicide. Upon completion of the course, students will be given a six month opportunity to take one of CDP's online two-day evidence-based psychotherapy (EBP) workshops at a 50% discounted rate.
Location
The Uniformed Services University of the Health Sciences (USU)
4301 Jones Bridge Rd
Bethesda, MD 20814
Eligibility 
Carefully review the following eligibility requirements. If you do not meet all of them, your application will not be considered. Applicants must be:
Enrolled in a doctoral program in clinical or counseling psychology that is APA accredited

In the 2nd, 3rd or 4th year of their doctoral program when they submit their application to CDP

Applying for or seriously considering a military internship in the U.S. Army, Navy or Air Force that would begin in the fall of 2022 or later

Not anticipating being on internship in fall of 2021

A U.S. citizen
Application Process
Students will be notified of their acceptance decision in mid-March.
The application must be submitted online.

Applicants are required to write two essays (instructions included in the application).

Applicants are required to provide one academic/professional reference and ensure that the individual identified completes the form online.
Applicants must email their curriculum vitae (CV) to 

Hakimah Campbell at 

hakimah.campbell.ctr@usuhs.edu

.​​
Questions ​​can be emailed to Hakimah Campbell at hakimah.campbell.ctr@usuhs.edu.
The 2021 application date will be announced soon.